The Importance Of Removing Squirrels From Your Property
While they might look sweet, squirrels can be incredibly destructive. Anyone who's ever owned a bird feeder knows how annoying and messy squirrels can be if they try to break into it, so just imagine how much disruption they can cause to your home!
It's not just the destruction of property you need to worry about. Squirrels also carry several diseases, including tularemia, salmonellosis and ringworm, which can spread to humans.
When they decide to call a place their home, squirrels can become incredibly territorial and aggressive towards anyone who tries to move them, which is why expert squirrel pest control is crucial.
Countrywide has extensive experience in squirrel control services for clients across the South East of the UK.
Book a visit today to see how we can help you deal with squirrel issues on your property.
Covering Berkshire, Hampshire and Oxfordshire, we offer an emergency squirrel control service to solve your problem fast. Call today to book an appointment with our fully trained pest control operators.
Signs Of Squirrel Activity
Many homeowners find it hard to distinguish between the signs of squirrels and rats when they can't see the pests themselves, but there are many differences. As squirrels are keen on climbing, they're often found in loft spaces and roofs. Rats can live in your attic, but they prefer tight spaces like under floorboards or in wall cavities.
Common signs of squirrel activity include:
Chunky Brown Excrement: One of the tell-tale signs of any pest is faeces. Squirrel droppings look similar to rat excrement and are the same dark brown colour. However, squirrels leave larger deposits that are more compact, whereas rat droppings are thinner and taper at the ends.
Shredded Wood: Squirrels have sharp claws and use them to tear strips off trees. When nesting inside a property, they may turn their attention to the wooden beams.
Chew Marks: Squirrel's teeth never stop growing, so they have to constantly chew hard objects to wear them down. If you notice tooth marks on not only beams but also other items in your loft, then this could mean that squirrels are living there.
Loud Noises In Your Loft: As well as scurrying, you may also hear loud bangs as squirrels hop around in your attic, which is an indication that they're jumping in from outside.
Torn Loft Insulation: Squirrels use this soft material to make nests. So, if you notice torn patches or chunks missing from your loft insulation, this could be a sign of squirrels making themselves at home.
If you think you notice indicators that there's a squirrel in your home or garden, you need to contact a pest controller from Countrywide as soon as possible. We'll explore your roof, loft space and outdoor buildings to determine if you have a squirrel infestation and get started on the treatment.
How Countrywide Gets Rid Of Squirrels At Your Property
Squirrel pest control might seem simple, especially as these small rodents get frightened easily. However, you need to make sure that you get rid of the squirrels without causing unnecessary suffering.
In the UK, it's legal to kill grey squirrels, but other squirrels, namely the native red variety, are protected.
Also, under the Government's Invasive Non-Native (Alien) Species rules, you cannot rehabilitate and release a grey squirrel alive if you trap one or find it injured.
Instead, you need to make sure that you eradicate the pest humanely and quickly, which can be difficult for homeowners without expertise or access to the proper equipment.
Countrywide's BPCA and RSPH-approved pest control experts use a tried-and-tested approach to control squirrels on your property:
Site Assessment: First, we check the area to identify the nature of your infestation. Many homeowners believe they have rats but then find out that the issue is squirrels. Red squirrels are protected under the Wildlife And Countryside Act 1981, so if we see signs of this species, we will have to review the situation. Grey squirrels are not protected, so if these squirrels are nesting at your home or business, we can carry out a pest control treatment.
Squirrel Removal: Once we know that a native red squirrel isn't in your area, we can start to eradicate the grey squirrels that are causing problems. Using baited traps, we're able to capture and eliminate the squirrels. Unfortunately, it's illegal to release grey squirrels back into the wild once caught, but we use professional-grade products to ensure they don't suffer.
Pest Proofing: With your grey squirrel problem gone, we can use our expertise to find ingress points and block them. If the damage is extensive, you may need to consult builders to make sure that your roof or property is safe and keep squirrels out for good.
Lasting Results: Our tailored approach to squirrel pest control means that you can rest assured that the pests won't come back. Our dedicated pest controllers will advise you on any further strategies you could try to reduce the chances of squirrels returning, such as cutting back overhanging tree branches to reduce access, keeping your roof in good repair, filling entry points with wire mesh, and using squirrel-resistant bird feeders.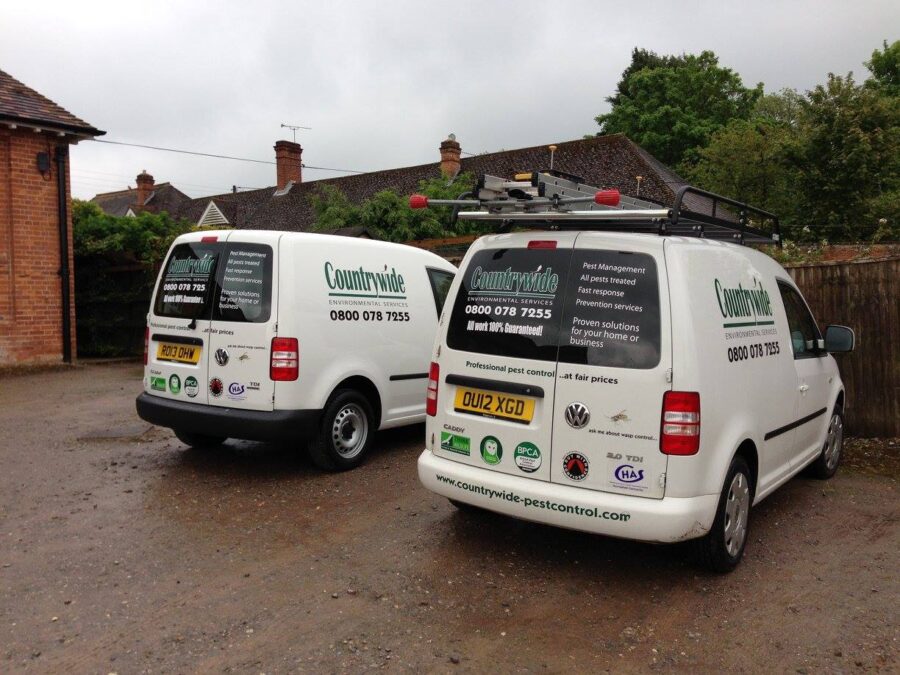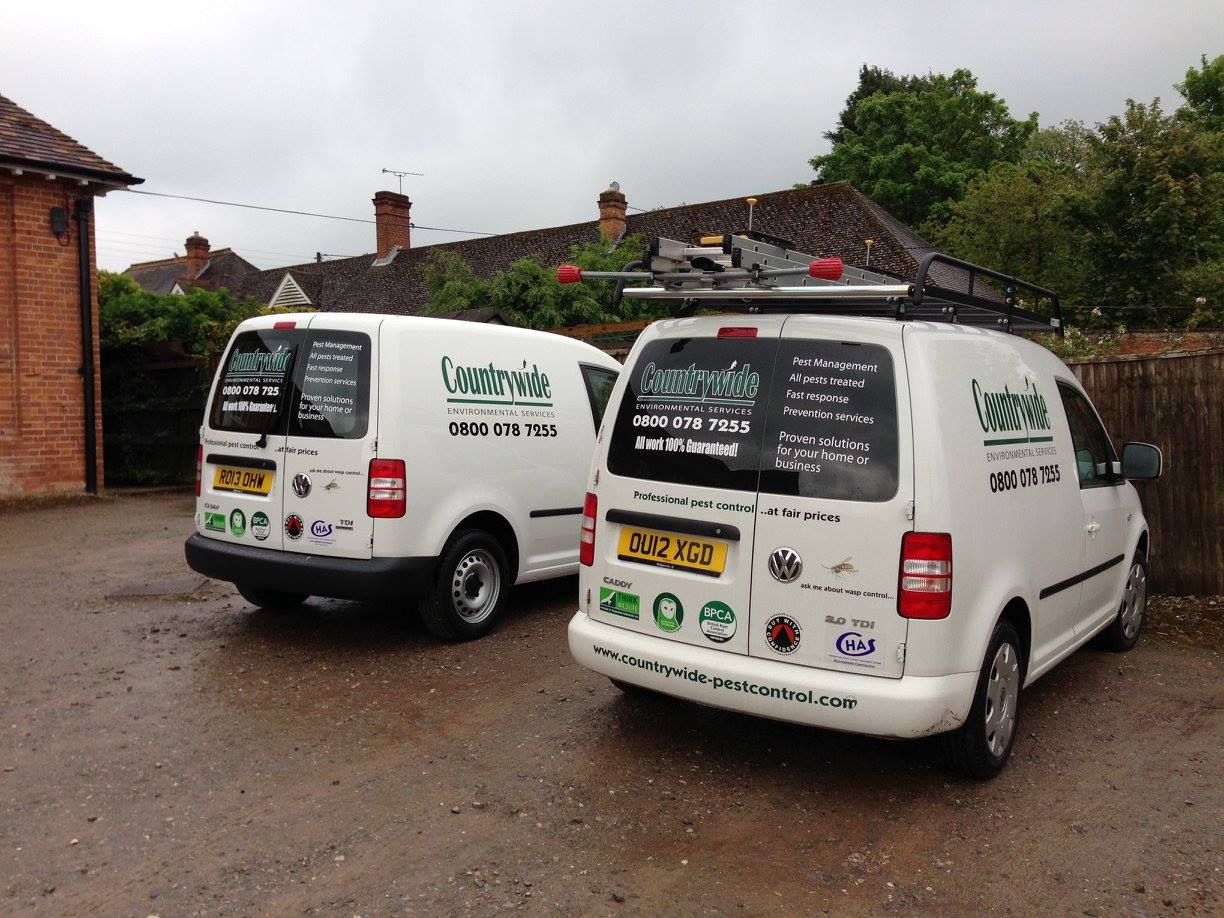 Leading Squirrel Control Services For Residential And Commercial Clients
Squirrels can be destructive, especially if they find existing damage to a roof or wall that could provide them with shelter. They can also be incredibly noisy if they're nesting in your loft space. As such, you need to move fast to get them off your property.
DIY squirrel control methods can be difficult, dangerous and, in some cases, illegal. Working with experienced professionals ensures that you get rid of your squirrel infestation safely and quickly.
Our pest experts provide prompt squirrel control services for commercial and residential clients across Berkshire, Oxfordshire, Wiltshire, Hampshire and Surrey.
Call 0800 078 7255 or fill out our contact form to get a quote and learn more about our pest control services.