Identifying A Bed Bug Infestation
Bed bugs (Cimex Lectularius) are becoming increasingly common throughout the UK, and they can cause serious health problems for homeowners and business leaders.
These resilient creatures infest bedding and soft furnishings, causing itching and loss of sleep. For businesses, especially those in the hospitality or healthcare industries, having a bed bug infestation can cause irreparable damage to your reputation. In extreme cases, bed bugs have made people itch so badly they've developed serious skin infections.
As such, bed bugs aren't a problem that you can easily ignore. They spread quickly from one infested room to another and can take over your whole property in just days. The bed bug life cycle involves just 6-10 days as an egg, a week as a nymph, and then between 6 months and a year as an adult bed bug. Both nymphs and adult bed bugs suck human blood, and as such, they can cause serious issues in your home or business for the majority of their lives.
Bed bugs are only 6-10 mm in length, so they can be hard to spot. They have wingless, flat bodies and shed their skins regularly, which are often mistaken for the bugs themselves.
Some common signs of a bed bug infestation include:
A sweet, musty smell
Red bite marks on your skin
Itching in bed and waking up in the night
Specks of blood on mattresses and other upholstered furniture
Small black dots, which are bed bug droppings
Dried skin or dead bugs in mattress seams or on blankets
Bed bug eggs, which look like tiny white spots
Bed bugs can spread quickly and can be bought into your home on any secondhand furniture you buy, from clothes after using infested items in hotel rooms or at a friend's house, or even from your outerwear after encountering them on public transport.
At the beginning of an infestation, bed bugs are likely to be found only in the tufts, seams, and folds of mattresses and bed covers. In areas of heavy infestation, bed bugs can be found in crevices in bed frames and behind peeling wallpaper. They can even be found in light sockets and other unusual places, especially if the infestation is bad.
As soon as you find bed bugs or see any of these signs, you need to contact Countrywide to get a bed bug treatment started. Our Berkshire-based expert team can offer fast and effective bed bug control to stop the spread of the infestation. We'll treat the infested area and the entire property to make sure there are no critters left before we complete your bed bug treatment.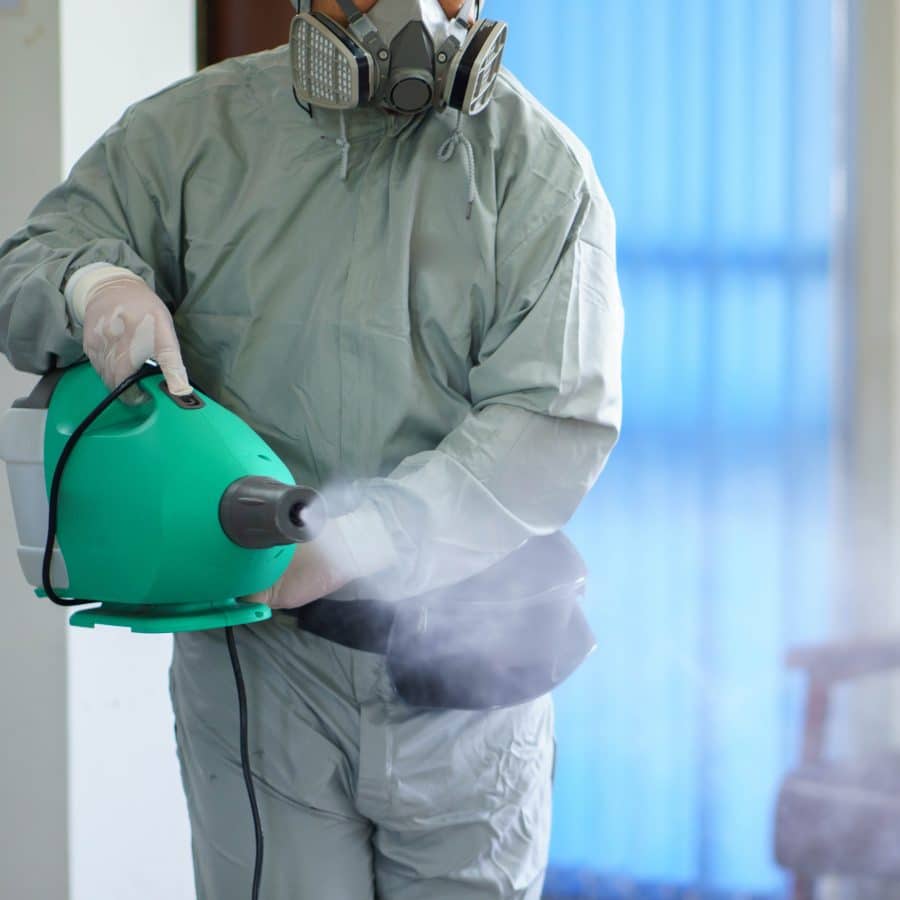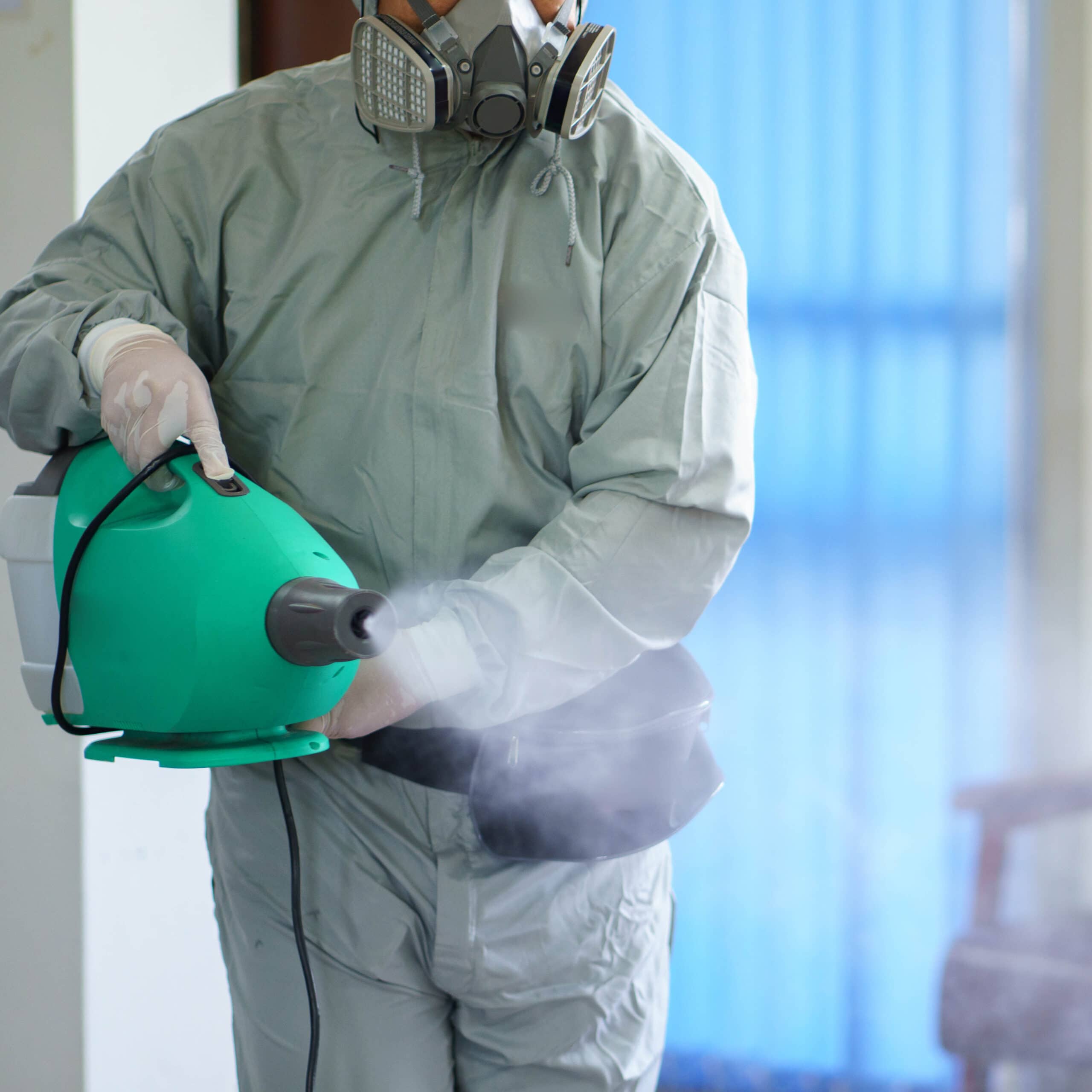 Treating Bed Bugs Permanently
Because bed bugs feed on human skin, primarily at night, they can be incredibly disruptive. Not only could you lose blood, but you'll also lose sleep, so you need to work fast to implement the right bed bug treatment.
There are 2 solutions that can kill bed bugs: heat treatment and chemical spray treatment. Heat treatments are used by professionals to get rid of bed bugs quickly and safely and are available through Countrywide on request. Typically, we use an insecticide treatment for bed bug control to safely and quickly eradicate the insects.
Countrywide treat not only infested areas but also other spaces where the bugs could have laid eggs. This includes bed frames, behind loose wallpaper and more. As dedicated pest control professionals, we check all possible hiding places. We will only leave when we're satisfied that your home is completely free from pests and safe for your family or customers.
Why Choose Countrywide For Your Bed Bug Pest Control Berkshire?
Bed bug control is notoriously difficult, as these small bugs can get into tiny gaps and hide, then return to breed again just when you thought the infestation had gone. While it might be tempting to try and do it yourself, for lasting results, you need professional treatments from an experienced team of bed bug exterminators like us.
Our team start by reviewing your home and the scale of the infestation. They can then suggest the best course of action. We usually use insecticides, but for larger-scale bed bug infestations, we recommend a heat treatment be carried out.
Most bed bug treatments require 3 visits, but we will advise you on how long it will take when we provide your quote. Once you've hired us for your bed bug extermination, we'll send out a pest technician to complete the initial treatment. During each session, you will need to be out of the property for a few hours so we can use our industrial-strength products to remove the infestation.
After each visit, you'll receive a report from your bed bug exterminator explaining what's happened and how much more work is needed to eliminate the pests entirely. We can also offer advice on how to avoid future bed bug infestations. Following your second treatment, we'll explain if 3 will be enough or if you need further visits or additional treatments to fully remove the bed bugs. Here's what sets our bed bug treatment process apart:
Initial telephone advice
Pre-treatment preperation list
'Forensic' examination of infestation
Insecticide application
Follow-up visits carried out
Heat treatment option available
Bed bug treatment provided throughout Berkshire, Hampshire, Surrey, Oxfordshire and the surrounding areas
If you need us to control bed bugs on your commercial or residential property, call 0800 078 7255 or email office@countrywide-pestcontrol.co.uk.