Get rid of Bed Bugs from your home.
At the beginning of an infestation, bed bugs are likely to be found only in the tufts, seams, and folds of mattresses and bed covers. In areas of heavy infestation, bed bugs can be found in crevices in the bedsteads and behind peeling wallpaper and light sockets.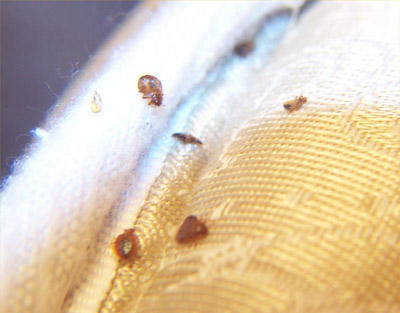 Let Countrywide solve your Bed Bug problem
Bed bugs are notoriously difficult to gain control. Treatment is successful when pre treatment preperation is meticulously carried out and a thorough insecticide application is applied.
The bed bug treatment is carried out over 3 visits.
For larger scale bed bug infestations we recommend a 'heat' treatment be carried out.
Initial telephone advice
Pre-treatment preperation list
'Forensic' examination of infestation
Insecticide application
Follow up visits carried out
Heat treatment option available