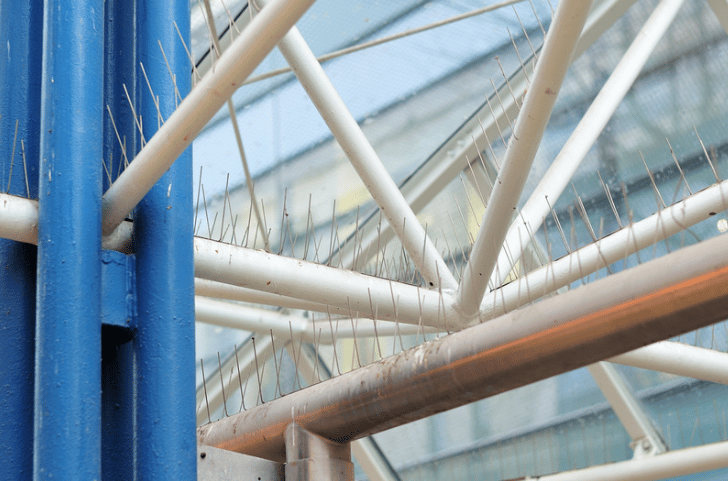 Bird Spikes
Bird spikes often get a bad rep just because of the way they look. However, despite their rather medieval-looking appearance, bird spikes do not cause any harm to birds and are a completely humane bird-proofing option. Birds are smarter than we assume and will see the spikes from a distance. Once identified, they know that they can no longer access their perching spot and will need to move on.
Available in plastic or metal, the gaps between the spikes come in various sizes to deter different-sized birds. Bird spikes are an incredibly popular choice for bird proofing as they are more cost-effective than other methods. They can be installed on brick, metal, wood and more and are often completely unnoticeable from a short distance.
Bird spikes are commonly used on shop signs, window ledges, lamposts, etc., as they're great for deterring birds from small areas and difficult-to-reach locations because of their size.