Here at Countrywide, we offer our professional agricultural pest control services to farms across the South-East of England, including Berkshire, Hampshire, Wiltshire and Oxfordshire. We've seen first-hand the problems pests cause for farms and rural businesses, which is why we offer our full range of pest control treatments plus commercial pest control contracts to keep your establishment pest-free all year round.
Our rural pest control services help protect your property, livestock, crops and stored products from the threat of pests, ensuring you remain legally compliant and open for business, allowing your business to prosper.
Call our office today on 0800 078 7255 and discuss your requirements with a team member and book your free site survey.
Countrywide's Pest Control Services for the Agricultural Industry
Our entire range of pest control treatments and proofing methods are available for commercial clients in the agricultural industry as one-off treatments to deal with an active infestation. We've helped arable farmers, dairy farmers, and livestock farmers to remove rodent, insect and bird infestations on their property swiftly and discreetly using environmentally safe treatments.
We've worked with enough farmers to know that you've probably seen it all when it comes to pests – that's just part of owning a farm! However, no matter how much experience you have with pests, we strongly advise against the use of DIY pest control treatments in the agricultural industry. Using over-the-counter and DIY remedies often creates more problems than it solves, including damage to your land and the surrounding environment and increased resistance to rodenticides in rat and mouse populations.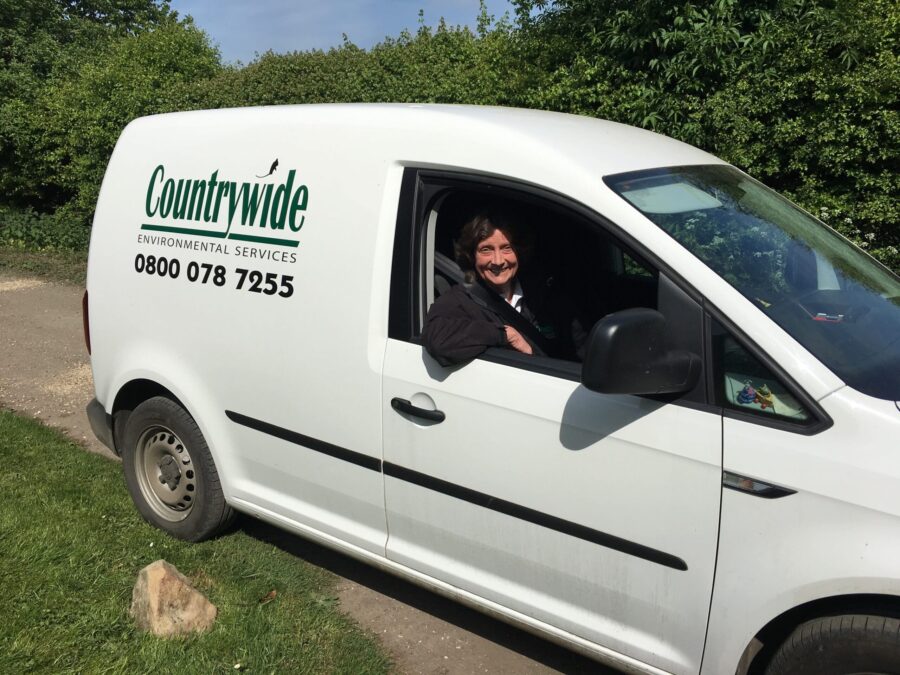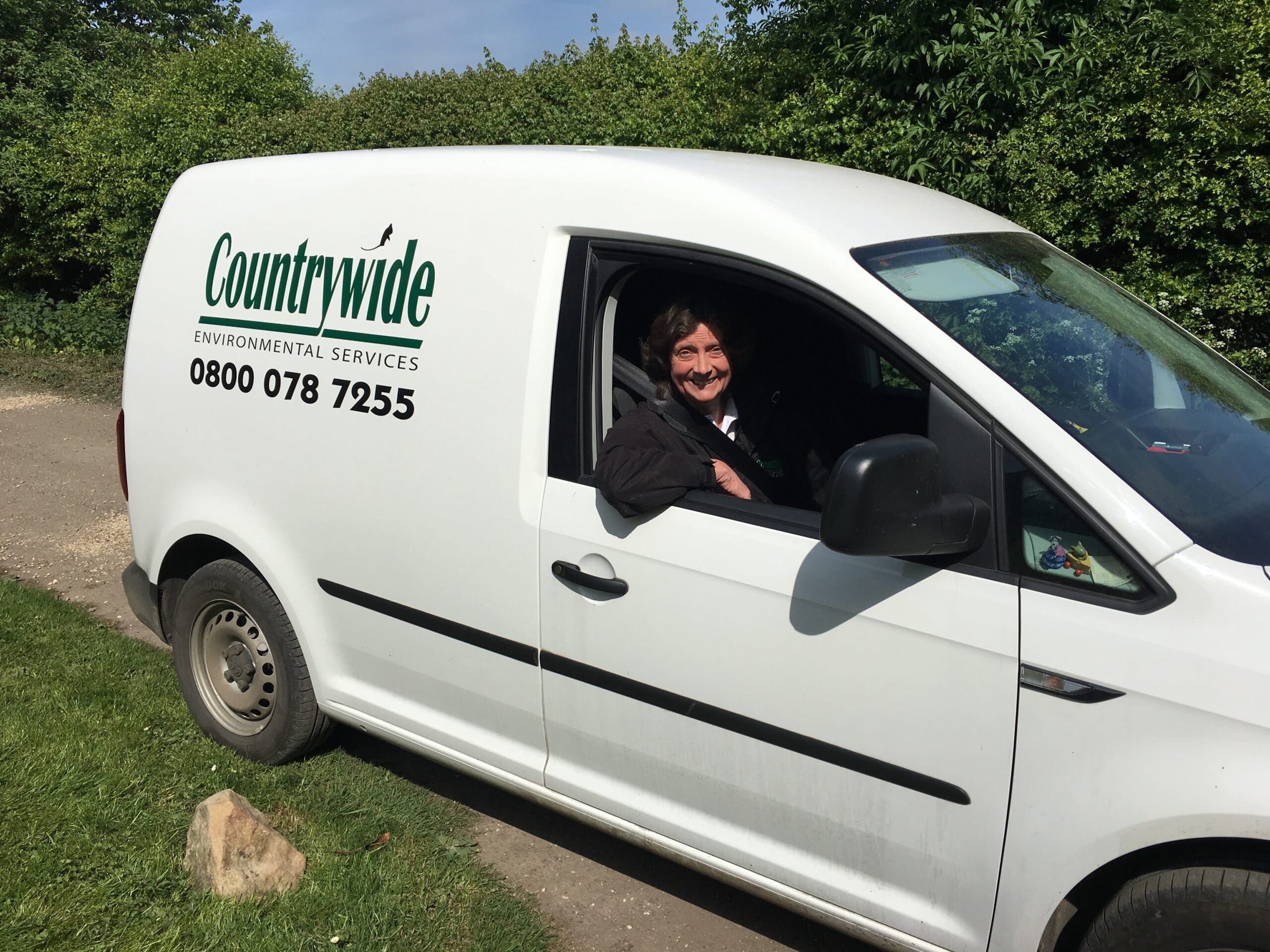 Using the help of a commercial pest control company, like Countrywide, which specialises in pest control for farms, means all treatment methods are safe for use and approved by agricultural compliance bodies. Farms attract all types of pests, from rodents to insects and birds – but we're here to help no matter the animal.
At Countrywide, all of our pest control methods are approved by the Soil Association and Organic Farmers & Growers, with our treatments deemed safe for use on farmland.
Our local technicians cover the areas of Berkshire, Hampshire, Wiltshire, and Oxfordshire, delivering expert pest control treatments to farms across the South East of England. So, if you've noticed pests call now on 0800 078 7255 for a free site survey. 
Pest Management Contracts for Farms
As well as one-off treatments, we offer annual pest control contracts for farms and agricultural businesses across Berkshire, Hampshire, Wiltshire and Oxfordshire. Having worked with multiple farms for a number of years, we know that rural sites attract plenty of pests, and sometimes it's more important to focus on pest management than aiming to achieve 100% pest control in agricultural locations.
Pests love to take advantage of the large amounts of food and water that are readily available on a farm, but with the use of expert deterrents and proofing measures, we can help to keep pest infestations at bay. We also offer pest tracking and monitoring services, with regular monthly visits and site surveys, to catch infestations early and minimise the damage caused. 
With our pest management contracts, you can rest easy knowing your farm remains compliant with vital guidelines set out by agricultural compliance bodies, including Assured Food Standards, the Food and Feed Code, COSSH legislation and the ACCS. Plus, our pest control treatments are all compliant with the extensive demands of farming auditors.
So, don't let pests threaten your profits and your livelihood. Book your free site survey now or email our team with your requirements at office@countrywide-pestcontrol.co.uk, and we'll get back to you as soon as possible with advice tailored to your farm.
What Our Customers Say
Types of Pests on a Farm
Unfortunately, farms attract a wide range of pests, including rodents, insects, and birds. In order to stay protected, it's essential to know what to look out for, so let's take a look at the type of pests you can expect to find on your farm:
As you can see, farms attract all types of pests, which is why it's so vital that you take the appropriate measures to deter them and prevent infestations.
Signs of Pests on a Farm
Without our regular surveys and monitoring techniques, it can be difficult to determine the presence of pests on your agricultural land. So, to help you identify a pest infestation on your premises, we've put together a list of telltale signs to look out for:
Regular sightings of rodents and birds

Gnaw marks on wooden items and electrical cables

A buildup of bird droppings

Holes on the exterior of your facilities used as access points

Diseased crops

Half-eaten and damaged crops

Destroyed product packaging
If you've noticed any of these signs on your agricultural premises, then it's highly likely you're suffering from an active pest infestation and require the immediate help of a pest control professional. Call 0800 078 7255 to book your site survey now, and our local technicians will be with you as soon as possible.
Issues Caused by Pests on Agricultural Land
Once pests decide to call your farm home, they will cause a wide range of problems to your buildings, crops, livestock, machinery and staff. We've helped numerous agricultural companies across Berkshire, Hampshire, Oxfordshire, and Wiltshire with their pest problems, meaning we've seen first-hand the damage they can cause. Here are some of the most common issues we've seen:
Rodents and birds will consume large amounts of your crops and stored products, reducing the amount available to sell and thereby your profits. They will also eat seeds and grains, affecting your product yields and overall success. Rodents will also defecate and urinate wherever they go, contaminating your products with numerous diseases and making them unsafe for human consumption.

Most pests, whether rodents, birds or insects, carry diseases. These diseases include foot and mouth, leptospirosis, salmonellosis, swine dysentery, toxoplasmosis, and pasteurellosis. All of these are then passed easily onto your livestock and your staff resulting in lasting health conditions and even death. Diseased livestock is also unfit for human consumption, so you cannot sell your animals.

Buildings are often left damaged as rodents have a need to grind down their front teeth by chewing on solid materials like wood and aluminium. They will chew through your shed and barn walls just to access the copious amounts of food waiting inside for them and, once inside, nibble on whatever they can get their hands on. Bird droppings can also result in structural damage to your buildings as they are highly acidic.

Storage areas are usually in abundance on agricultural land; however, they make the perfect location for many pests to make their nests. With food and water available and plenty of shelters, they provide the three essential things that pests need to survive. Unfortunately, when rodents and birds build their nests, they create a huge amount of mess that can lead to further issues down the line.

Electrical wires are often chewed through by rodents, meaning your expensive farming machinery and vehicles are at serious risk. Chewed cabling also creates a severe fire hazard on your property. Damage to your electrics and your machinery will negatively affect your tight schedules and require costly repairs.

Pest infestations on your agricultural property can also have a huge impact on the reputation of your business. Pests are associated with dirty, unhygienic locations and a lack of care – not exactly things you want to be associated with your company.
Overall it's clear to see that pests create numerous problems for farmers. Unfortunately, all of these problems will drastically affect your profits and, therefore, your future.
Protect your company's reputation, staff, livestock, crops, and overall future with the help of our agricultural pest control services. Whatever your requirements, we will tailor our services to fit you; keeping you safe from the dangers of pests now and for years to come. So, contact us today to book your free survey!
Commercial pest control? You need the experts
Contact Us